The Chignecto Consulting Group Inc. has wide experience in a range of areas, including Aboriginal economic development, policy development, governmental programming, business and issue negotiations, environmental matters, financing, and local land use planning and development. We bring particular insight and effectiveness to the opportunities created by the interactions between unique First Nation issues, such as government programs, financing, community roles, investor needs, and the effective marketing of their own products, programs and services.
Gerry Kerr, Principal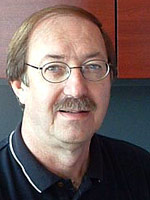 Gerry is an executive manager with over forty years of proven leadership, crisis management, strategic planning and negotiations expertise in a wide range of high profile public and private business scenarios.  He is an exceptional communicator with media training and international exposure and possesses professional qualifications in education.  Gerry has extensive national experience with Aboriginal peoples throughout Canada. Gerry has been intimately involved in several Impact Benefit Agreements where he has negotiated successfully on behalf of Aboriginal clients in areas of education and training, employment, and resource extraction profit sharing.
Phone: 506.536.7150
Email: [email protected]
John Higham, MRM, Principal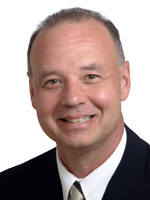 John is a results orientated innovator who draws on thirty years of experience in diverse public, private, and academic settings.  Professional qualifications in economics and geography are complemented by expertise in community development and unique skills in achieving consensus solutions among partners with diverse agendas.  Before establishing Chignecto Consulting Group, John was a manager of funding, policy, and environment units at INAC and later the Director of Mount Allison University's Rural and Small Town Programme.  John works closely with several First Nations in the Atlantic region on governance, housing, social services, education, and financial management. Products include strategic plans, remedial action plans, housing policies, loan agreements, capital plans, and program reviews. Holding a Master's Degree in Natural Resources Management, and being an elected official himself, John is immersed in community programs, issues and solutions.
Phone: 506.536.7137
Email: [email protected]