At Chignecto Consulting Group Inc., we have a wide range of experience in a range of areas, including Aboriginal economic development, policy development, governmental programming, business and issue negotiations, environmental matters, financing, and local land use planning and development. We bring particular insight and effectiveness to the opportunities created by the interactions between unique First Nation issues, such as government programs, financing, community roles, investor needs, and the effective marketing of products, programs and services.
Gerry Kerr, Principal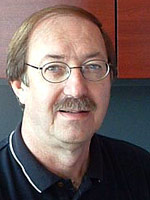 Gerry is an executive manager with over thirty years of proven leadership, crisis management, strategic planning and negotiations expertise in a wide range of high profile public and private business scenarios.  He is an exceptional communicator with media training and international exposure and possesses professional qualifications in education.  Gerry has extensive national experience with Aboriginal peoples throughout Canada. Currently Gerry has been intimately involved in seven Impact Benefit Agreements where he has negotiated successfully on behalf of Aboriginal clients in areas of education and training, employment, and resource extraction profit sharing.
Office: 506.536.2378
Cell: 506.536.7150
Fax: 506.364.0194
Email: [email protected]
John Higham, MRM, Principal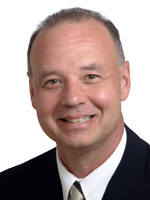 John is a results orientated innovator who draws on twenty years of experience in diverse public, private, and academic settings.  Professional qualifications in the management of natural resources are complemented by expertise in community development and unique skills in achieving consensus solutions among partners with diverse agendas.  Before establishing Chignecto Consulting Group, John was a manager of funding, policy, and environment units at INAC and later the Director of Mount Allison University's Rural and Small Town Programme.  John now works closely with several First Nations in the Atlantic region on governance, housing, social services, and financial management. Products include strategic plans, remedial action plans, housing policies, loan agreements, capital plans, and program reviews. Holding a Master's Degree in Natural Resources Management, John has maintained a special interest in Aboriginal resource matters throughout his career, recently focusing on water matters.
Office: 506.536.2378
Cell: 506.536.7137
Fax: 506.364.0194
Email: [email protected]
Amanda Marlin, MES, Associate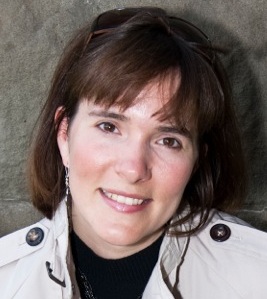 Amanda has a Masters in Environmental Studies from Dalhousie University and a Bachelor of Arts with Honours in Geography from Mount Allison University. She has more than a decade of  experience  working on rural, environmental and Aboriginal causes. She has studied a variety of issues including Aboriginal history, First Nations education and labour force outlooks, Aboriginal cultural tourism, Aboriginal housing, climate change, sustainable development, literacy and poverty, access to broadband internet,  rural and small town transportation, challenges faced by single industry communities, community capacity building, as well as strategic planning and community development. She also designed the innovative SPY (Sustainable Planning for Youth) program that teaches today's youth about sustainable development and community planning. She has facilitated workshop sessions and presented her work from the regional to the international level.  In the past she worked as a research associate at Mount Allison University's Rural and Small Town Programme, and Agriculture Canada's Rural Secretariat.
Office: 506.536.2378
Cell: 506.364.7840
Fax: 506.364.0194
Email: [email protected]
Karl Sturmanis, MSc., Associate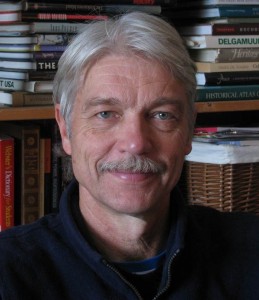 Karl  works out of our new West Coast office in Prince George, BC. With a Masters of Science in Community and Regional Planning, he is a land use planner and negotiator who draws on thirty years of experience working with First Nations and governments in BC and the NWT.  His professional qualifications in planning are grounded in extensive experience with First Nations, particularly in community-led land and resource programs.   Of particular interest for Karl is the development of community based environmental monitoring that can serve multiple purposes in strengthening First Nation governance and resource management.     Karl has been involved, as a First Nation Environmental Assessment coordinator, in two joint federal/provincial EA panel reviews, and in both cases projects achieved acknowledgement of First Nation interests to protect environmental and cultural values.   Karl has an excellent record in negotiations with government and industry that has resulted in securing financial and other benefits for communities.
Office: 250.561.2125
Cell: 250.649.6466
Email: [email protected]
EXTERNAL ASSOCIATES
Our extensive network allows us to partner with external associates on a project by project basis to ensure a quality team that specifically meets your needs.
Tracey Wade
Tracey is a professional planner specializing in community development and planning, evaluation and research. Tracey is an excellent communicator, and has extensive experience in conducting research and analysis. She has worked with various First Nation communities and organizations in the Atlantic Region and Ontario on a range of issues including health and healing, early childhood development, education best practices, organizational development, and capacity building. In partnership with Metepenagiag First Nation, Tracey led the development of the First Nations Fiscal Planning Calendar, a multimedia tool designed to assist First Nation decision-makers in short and long-term fiscal planning activities which focused on planning, budgeting and accountability. Tracey received her Master's degree in Rural Planning and Development from the University of Guelph.
Rick Hendricks
Rick has eight years of experience working with Aboriginal communities to better manage the environmental and social changes that often accompany mining and energy developments. Since 2003, Rick has coordinated technical and environmental review, delivered community consultation activities, and provided strategic guidance and due diligence support to the Attawapiskat First Nation in relation to the De Beers Canada Victor Project. He also acted as the primary environmental advisor to the Attawapiskat First Nation during negotiations of the Impact and Benefit Agreement for the Project. Currently, Rick is providing technical support to Innu Nation in their preparations for an environmental assessment of the proposed Lower Churchill Project in Labrador.
 Garder and Coombs
Garder and Coombs is a trusted accounting firm based in Newfoundland. Eric Coombs has acted as the auditor of the Sheshatshiu and Mushuau Innu Band Councils for several years.
Lorrilee McGregor
Lorrilee McGregor is an Anishinaabe from Whitefish River First Nation, whereshe lives and works. Lorrilee earned an undergraduate degree from the Universityof Toronto, focusing her studies on environment and resource management issues.Her Master of Arts degree is in Environment & Community from Antioch Universityin Seattle, Washington where she focused on indigenous knowledge. She has 15years of research experience with Aboriginal communities and organizations atthe local, regional and national level. Since 2001 Lorrilee has operated a researchand consultation company called Community Based Research which utilizes participatoryaction research methods in the health, education and environment sectors.
OKT Law
Chignecto has worked with partners John Olthuis and Nancy Kleer on a variety of projects related to the Innu of Labrador. OKT Law led the case to have the Innu recognized by the Federal government as status Indians.
Dr. Blair Stonechild
Dr. Blair Stonechild, of the Muscowpetung First Nation in Saskatchewan, has 29 yearsof experience in Aboriginal post-secondary education as a professor and administratorat the First Nations University of Canada. He has been Dean of Academics, andas Executive Director of Development, worked with Douglas Cardinal in the planningof the FNUC building. He has two books published on Aboriginal history and policy,with Loyal Till Death winning the Saskatchewan Book award and being a finalistfor the Governor General's award. He has extensive experience as a consultantincluding research on environmental issues. In the 1990s Blair was appointedby the Prime Minister of Canada to the Board of Trustees of the Canadian Museumof Civilization for 8 years. He is married with 3 adult children.
FIRMS WE HAVE PARTNERED WITH
Deloitte and Touche
Deloitte & Touche provides integrated business solutions nationwide, including tax, audit, accounting, financial consulting, computer systems, and litigation support.
Harvard University
The Harvard University Native American Program brings together resources, faculty, and students from across the University in a shared commitment to research, teaching, and outreach, advancing the well-being of indigenous peoples through self-determination, academic achievement, and community service. Its research efforts are concentrated in the areas of governance, economic development, and education and looks forward to the expansion of research along interfaculty lines and into other areas, especially science, health and health policy, and the law.
Katenies Research & Management Services
Katenies Research & Management Services is an Aboriginal-owned research andpolicy development firm based on the Mohawk territory of Akwesasne. Owned andoperated by Dr. Rose-Alma McDonald, the firm specializes in education systemdevelopment, program and policy evaluation, and monitoring.
SGE Acres
The SGE Group has been providing professional engineering, planning, and project management services in Atlantic Canada for 30 years. Their work has made a major contribution to important aspects of regional development — strengthening infrastructure, bringing new efficiency to transportation, developing power resources, and playing a key role in offshore production facilities. The SGE Group merged with Acres International's Atlantic Canada operations in June 2002.
Universalia
Universalia is a management consultation firm based in Montreal and Ottawa. Universalia has developed extensive expertise in planning and executing performance improvements and management changes in organizations throughout Canada and in more than 90 countries worldwide.