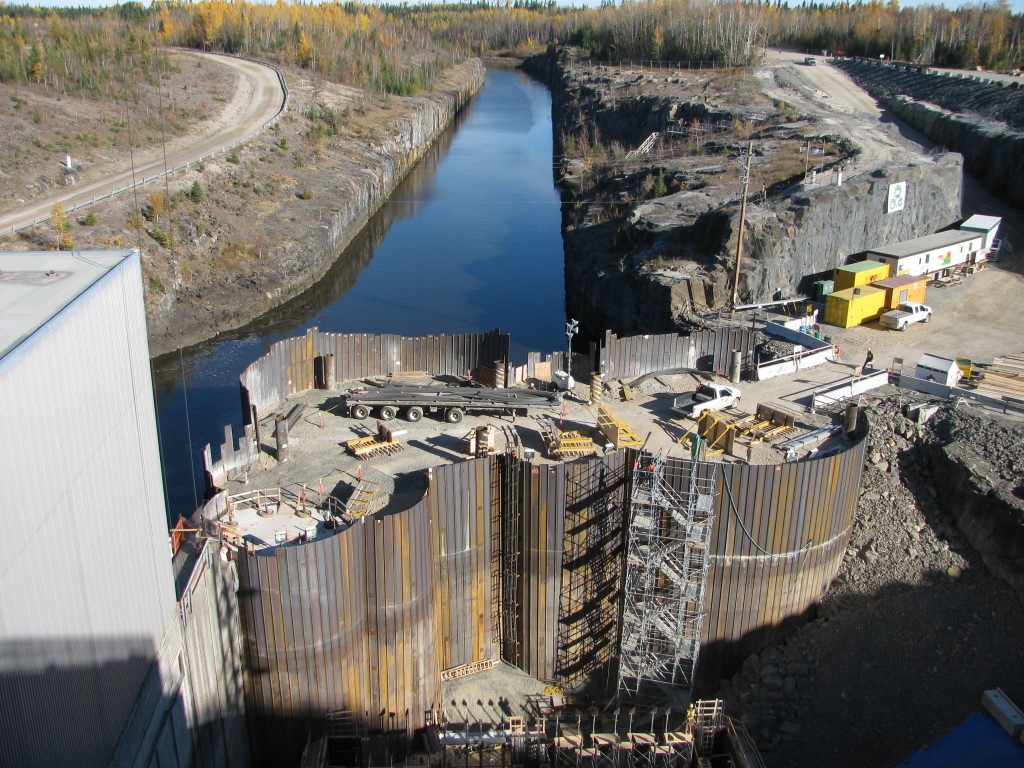 Chignecto is an industry leader in supporting First Nations and their organizations in the negotiation and implementation of agreements with respect to resource development projects in their traditional territories. Chignecto has been directly involved in over 80 Exploration and Impact Benefit Agreement (sometimes referred to as Socio-Economic Participation Agreements).
Working nationally from Yukon to Labrador and every province and territory, Chignecto supports the negotiations with developers assisting First Nations to secure maximum benefits, including employment, training, business opportunities and financial participation, while ensuring that traditional lands will be protected and that the impacts on lands, waters and wildlife are mitigated to the extent possible.
Given the breadth of experience that Chignecto brings to resource agreement negotiations, First Nations can be assured that they are securing a level of benefits that equates to the industry standards that are emerging for these types of agreements.
Through trusted partners, Chignecto can bring the necessary financial, legal and environmental expertise to the negotiation table but we are more than pleased to work with consultants of the First Nation's choice.
Below is a selection of resource negotiations Chignecto has been involved with.
First Nation(s)
Company
Project
Abitibiwinni First Nation
Royal Nickel
Dumont
Osisko
Canadian Malartic
Canadian Lithium
La Corne
Anishinaabeg of Kabapikotawangag Resource Council
Canadian Arrow
Kenbridge
Conventry Resources
Cameron Lake
Houston Mining
West Cedartree
Nuinsco
Cameron Lake South
Rainy River Resources
Richardson Township
Attawapiskat First Nation
De Beers
Victor Diamond Mine
Clearwater River Dene
Oilsands Quest
Northern Saskatchewan Oilands
Constance Lake First Nation
Lecours
Lecours Mill
Phoscan
Martison Phosphate
Dease River First Nation
Capstone
Kutcho
China Minerals
Yukon North
Columbia Yukon
Kutcho North
Grassy Narrows First Nation
MNR
Whisky Jack Forest
Innu Nation
Nalcor Energy
Lower Churchill Hydro
Alderon Resources
Kami  Property
Aurora Energy Resources
Michelin
Consolidated Thompson
Bloom Lake
Crosshair
Armstrong Corridor
Grand River Ironsands
Grand River
Iron Ore Canada
Lab West
Cap-Ex
Redmond & Snelgrove
Tata Steel
DSO Project
Rio Tinto Exploration
Shibogama Lake
Labrador Iron Mines
Schefferville Mines
New Millennium
DSO Iron Ore
Inco
Voisey's Bay Nickel Mine
Rio Tinto
Lab Smelter
James Smith
Shore Gold
Orion & Star
Brookfield
Sask River Hydro
Goldsource Mines
Big River
Kaska Dena Council
Hardcreek  Nickel
Yukon
Prima Flurospar
Liard Project
Silvercorp
Silvertip
Lutsel K'e Dene
De Beers
Snap Lake Diamond
Avalon Rare Metals
Nechalacho Rare Earth Element
De Beers
Gochu Kue Diamond
Uravan Minerals
Thelon
Mattagami First Nation
OPG
Mattagami Lake Dam Hydro
Lakeshore Gold
Timmins West Gold
Mishkeegogamang First Nation
Goldcorp
Musslewhite
Jiminex
Misehkow River Gold
Manicouagan
Pickle Lake
Metalcorp
Metcalfe & Connell
Ontario Hydro
NW Ont Transmission Expansion
PC Gold
Pickle Crow
Goldcorp
Musslewhite
Richview
Greenstone Belt
Rockex
Lake St. Joseph
Tri-Origin
Sky Lake
Montreal Lake First Nation
Great Western Diamonds
Candle Lake
Mosakahiken First Nation
Victory Nickel
Minago
Nak'azdli
Thompson Creek
Mt. Milligan
Ross River First Nation
Colorado Resources
Oro
Golden Predator
Grew Creek
Hudsons Bay Mining
Jason
Overland Resources
Yukon Base
Strategic Metals
Silver Range
Yukon Nevada Gold
Ketza River
Selwyn Chihong Mining
Selwyn
Tse Keh Nay
Northgate
Kemess South
Wabun Tribal Council
Liberty Mines
Shaw Dome
Wahgoshig First Nation
Brigus Gold
Black Fox
Constantine Metals
Munro Croesus
Detour Gold
Detour Lake
Northern Gold
Golden Bear Project
Sage Gold
Kerr's Project
St. Andrew Goldfields
Holloway
Vedron
Tisdale, Fuller & Buffalo Ankerite